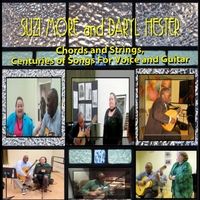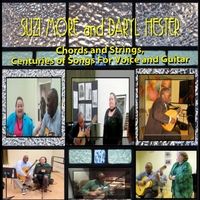 Miss More has performed throughout USA and abroad as soloist w/choruses and orchestras.Was an award-winning collaborator w/ composer Loretta Jankowski, of a song cycle entitled Phoenix, published internationally by Boosey & Hawkes,in 1993 presented at the Los Angeles, California (1989), and Little Rock, Arkansas, National Association of Teacher's of singing (NATS) conventions. She is a recipient of several Lila Wallace/Reader's Digest Incentive Grants, for performance and research. A member of the NATS, NJ, NYC and National chapters. Also, a composer of jazz, folk and children's songs. Her voice teachers and coaches include Franco Rossi-Roudett, Terrence Shook, Helen Fenstermacher, Chloe Owens, Daniel Ferro, Marlena Malas, Dorothea Discala, Frank Valentino, Deborah Taylor, and Dolores Cassinelli. She has appeared in master classes with Elly Amelling, Jerome Hines, Judith Raskin, and Dalton Baldwin. Ms. Morehead holds a B.A. degree from Rutgers University, M.A. degree from Jersey City State College, and pursued studies at the Academy of Vocal Arts, in Philadelphia, and New York University..

Daryl Hester, a resident of Iselin, New Jersey, B.A. Kean University (1983) began guitar studies at the age of 10. Continuing his guitar studies with John Varner during his college years he performed in master classes' presented by guitarist Eliot Fisk, Raymond Burley, Alice Artz, John McFeeley and Lutist Paul Odette and Richard Savino. Upon graduation he continued his studies with the late Patrick O'Brien. Mr. Hester has made guest appearances on radio and TV and has performed throughout the metropolitan area In 1988 Mr. Hester made his New York recital debut at Carnegie Hall. Now a retired Music educator he is currently an Artist in residence for the Paterson Public Schools. Mr. Hester gives his thanks to God for equipping him with these musical treasures and allowing him to share them with the world.

Suzi More and Daryl Hester have been "early music" artists as well as performers of jazz, popular, classical and other genres. This CD is a composite of several very early compositions from the Renaissance period on music.Recorded and mastered by Max Caselnova at Clearcut Recording, Garfield, N.J.
3. Amarilli, mia Bella by Giulio Caccini
Giulio Romolo Caccini (1551 – 1618), Italian composer, teacher, singer, instrumentalist and writer of the very late Renaissance and early Baroque eras. He was one of the founders of the genre of opera, and one of the most influential creators of the new Baroque style. He was also the father of the composer Francesca Caccini and the singer Settimia Caccini.

Lyrics
Amarilli, mia Bella by Giulio Caccini (1551-1618)
Lyrics:Amarilli, mia bella, Non credi, o del mio cor dolce desio,
D'esser tu l'amor mio? Credilo pur, e se timor t'assale, Prendi questo mio strale,
Apri mi il petto e vedrai scritto in core: Amarilli, Amarilli, Amarilli è il mio amore.
Translation:
Amarilli, lovely Amarilli, Believest thee not, oh my heart's sweet desire
tis thou my heart's dearest wish? Believe, tis true: yet should a dread besiege
thee doubt not, in vane tear my heart open, & there inscribed you'll see Amarilli,
Amarilli, Amarilli, sweetest love art thee.