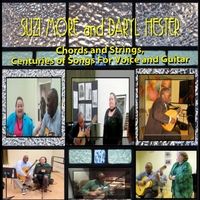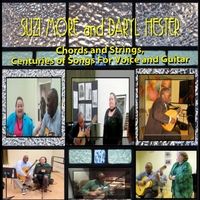 5. Come away death, 6. O mistress mine, 7. I am Gone Sir, 8.When that I was and a tiny little boy
from "Four Songs of Twelfth NIght" by Garth Baxter
Garth Baxter (b 1946) Earned music degrees from Pepperdine University and California State University at Northridge. Studied composition with Robert Hall Lewis, Joseph Wagner, and William Thornton. His compositions for chorus, orchestra, symphonic band, piano, organ, flute, voice, and guitar, as well as other instrumental combinations, have been performed throughout the world. His works are published by Columbia Music Company, ALRY Publications, Les Productions D.OZ, Voices of Training, Guitar Chamber Music Press and Mel Bay Publications. Has received numerous awards, commissions and honors for his music. His song cycle, From the Heart: Three American Women (Columbia Music Company) was the topic of a doctoral dissertation. Mr. Baxter recently completed the opera, Lily, with librettist Lisa VanAuken. The CD Katherine Keem Sings Songs and Arias by Garth Baxter was released in 2014 by Centaur Records. He is on the faculty of McDaniel College in Westminster,
Lyrics
5. Come away death (Four Songs of 12th Night Garth Baxter)
Come away , come away death and in sad cypress let me be laid
fly away fly away breath I am slain by a fair cruel maid
my shroud of white stuck all with yew o prepare it
my part of death no one so true did share it.
Not a flower, not a flower sweet, on my black coffin let there be strown.
Not a friend, not a friend greet my poor corpse,where my bones shall be thrown.
A thousand thousand sighs to save Lay me o where sad true lover
never find my grave to weep there.